Data: A Valuable Commodity for Businesses
This 4th Workshop in the Mid-West Lean Network's 2020 schedule will take place online and will focus on:
Data and why it has become a valuable commodity for businesses across the globe.
Industries have seen rapid changes and disruptions in recent years due to eruption of start-ups, technological advancements and new age innovations such as artificial intelligence and machine learning.
With this massive growth of internet, data, and use of digitization in every industry, data has become a valuable commodity for businesses across the globe.
Therefore, in this fast-pace, ever-changing business world we live in, individuals are not only being asked to make faster decisions, but they also must process an overwhelming amount of information during the decision-making process. Decision-making, by definition, is the selection of a procedure to weigh alternatives and find a solution to a problem. So, how do we use data to make the best decisions possible?
This interactive webinar will cover the following areas:
Industry disruptors
Data aggregation and analysis
Data tool case study
Decision-making capacity
Decision-making styles
Presenter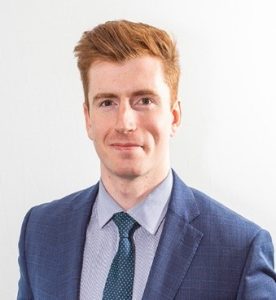 Jack McGrath, Lead Strategy Consultant, Ingenium
Jack, a mechanical engineer by profession, leads the strategic project development and implementation business unit for both domestic and global clients, delivering change management programs across a variety of sectors within Ingenium. Working closely with client executive teams to ensure strategic objectives are created and achieved through a structured change management process, Jack oversees a number of major clients working on change management assignments. Jack also heads Ingenium's global StyleUs Decision-Making behavioural assessment program and is responsible for the oversight supporting consulting for c. 50,000 reports to consultants, sub-consultants and clients, in seven different languages, across 60 global project locations.
This online session / webinar is Free of Charge!
Please register HERE directly on GoToWebinar platform to secure your place
The Mid-West Lean Network: the second largest regional lean network in Ireland, after Waterford Institute of Technology's Lean Enterprise Excellence Group, launched in November, was set up to strengthen and increase the existing culture of lean within the Shannon and the wider Mid-West region. Its aim is to enable each industry to broaden and strengthen their competitiveness through knowledge sharing and bench-marking against each other and different industries.