Workshop 2 will take place on GoToWebinar platform (online) and will look at  Remote Visual Management, which is  defined as a set of techniques for creating a visual workplace, embracing visual communication and control throughout the work environment.
Benefits of  Remote Visual Management
Facilitates employee autonomy
Serves to eliminate waste
Fosters continuous improvement
Allows for quick response & recovery
Leads to information sharing
Exposes abnormalities
Maintains gains
Presenter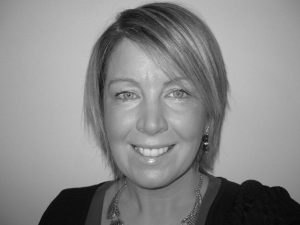 Siobhain Danaher is a Lean Practitioner currently working as Continuous Improvement Manager in daa's (formerly Dublin Airport Authority) Shared Services Centre having previously gained many years' Lean experience in the Pharmaceutical Industry.
Siobhain utilises her knowledge of and passion for Lean Tools/Systems to drive a Lean Culture of learning, problem solving and open conversations with a view to sustainable business growth and development of people. Siobhain writes about Lean, Life and Positive Change on her blog 'The Art Of Positive Change'.
Siobhain is also a Travel Photographer whose work can be found on her website and blog www.siodanphoto.com, 'The Photographer's Guide To Travel'  and in her Travel Photography Books on Blurb and Amazon.
This online session is Free of Charge!
Please register online to secure your place
The Mid-West Lean Network: the second largest regional lean network in Ireland, after Waterford Institute of Technology's Lean Enterprise Excellence Group, launched in November, was set up to strengthen and increase the existing culture of lean within the Shannon and the wider Mid-West region. Its aim is to enable each industry to broaden and strengthen their competitiveness through knowledge sharing and bench-marking against each other and different industries.